"Woodland Treetop Walkways…
…for treehouses, adventure parks and woodland settings"
We design and build Treetop Walkways for walking, sitting and laying in unique and spectacular woodland, high within the treetop canopy...it's what we can 'sky-walking' within a huge 'hammock' style, passive walkway tree-to-tree Tree-canopy Walkway, Tree Hammock and Treetop Trail experience.
Key material is rope with huge break-load certification - up to 944 tonne linear break-load and entirely rope construction tree-to-tree with no fixings, bolts or any ingress into trees.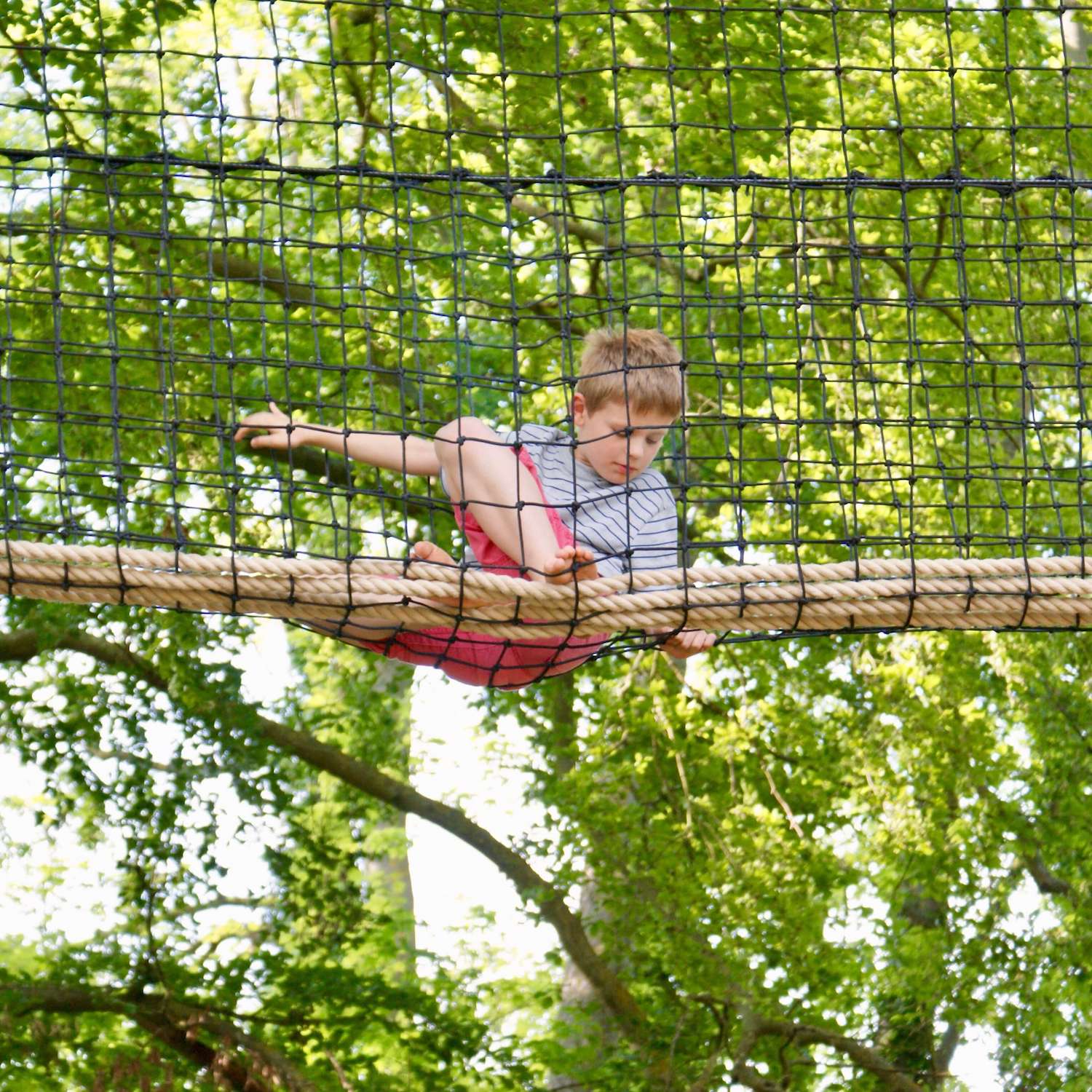 Certificated break-loads with big contingency - proven, trusted and tested. Users are always 'wrapped' in walk-on/fall-arrest safety netting with zero fall risk. No harness or safety equipment required by participants.
'no noise' designed in with the experience encouraging 'no-noise' enjoyment - this is NOT a 'Go-Ape' or 'thrill-seeking' activity, it is a 'getting-closer-to-nature' experience.
Designed to be 'slow' - not possible to run, chase or hurry - everything is an 'immersed-in-nature' emotional speed rather than all being about physical challenge.
"Our typical and usual view of trees is always from the ground - our Tree-top Walkway takes you right into the tree canopy - rekindling and reconnecting with that favourite childhood memory of climbing into a tree".